Round Table Sessions
Initiated in 2015, the Round Table Discussions are a core feature of the CGC meeting. This format allows attendees to gather in a small group format to discuss current practices in clinical genomics, emerging technologies and critical concepts that affect clinical laboratory operations.
In the 2021 CGC Virtual Meeting, small breakout sessions will serve as the Round Table Discussions. As you register for the meeting, please select your desired topic. During the meeting, at the time of the discussions, participants will virtually move into different chat rooms for topic- specific gatherings. There is a limit of 16 people for each topic, so please register SOON.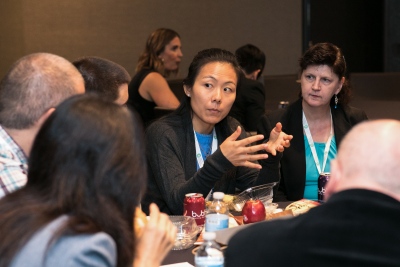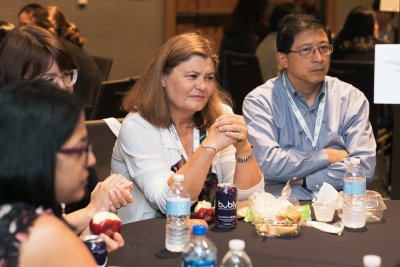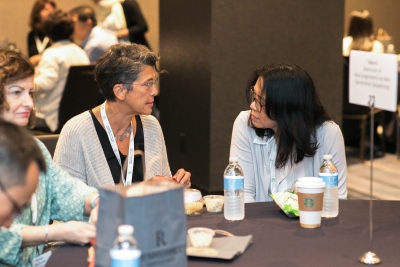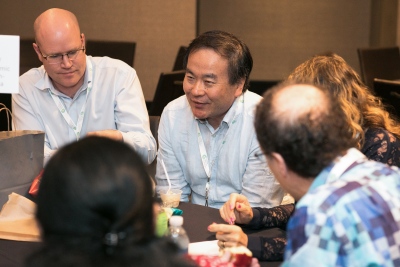 2021 Round Table Session include the following topics from which participants may choose during registration:
Technical Considerations for Adoption/Implementation of Microarray Technology (e.g., exon, Oncoscan) for Cancer

Challenges with Detection of Copy Number Aberrations, Copy-Neutral LOH and Rearrangements by Next Generation Sequencing (NGS)

Practical Approaches to Establishing Molecular Diagnostics in a Community Hospital/Smaller Laboratory Setting

Adoption of New Technologies in the Clinical Setting (e.g., hurdles, billing, validation)

Expanding Application of Array Guidelines to Analysis of Additional Diseases (Tumor Types)

Best Practice and Clinical Utility of Genomic Testing for Melanocytic Lesions

Data Sharing of Multiple Myeloma Array and Next Generation Sequencing (NGS) Testing

Validation and Implementation of Testing for Cancer Predisposition Syndromes

Evidence Based Review for Genomics-guided Immunotherapy for Cancer: Tumor Mutation Burden (TMB), Copy Number Burden, Neoepitopes, and Beyond

Best Practices and Clinical Utility for Circulating Tumor DNA Testing

Genomic Technologies in Constitutional Testing: The Roles for Optical Mapping, Mate Pair Sequencing, Microarrays, Cytogenetics and Other Sequencing Technologies

Implementation and Interpretation of Non-invasive Prenatal Screening (NIPS)

Interpretation of Cytogenetic and Microarray Analysis in Products of Conception

Genomic Testing Reimbursement: Practical Approaches for Obtaining Payment and Advocating for PhD Professional Fees


The following established work group will also meet during this time, but are not open to new members:
Best Practice and Clinical Utility of Genomic Testing for Diffuse Large B-cell Lymphoma