Letter from the President
Dear Friends and Colleagues,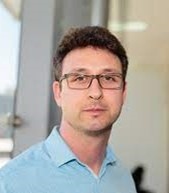 It is my great privilege and honor to serve as the President of the Cancer Genomics Consortium (CGC) for 2022-2023. As an organization we are on a great trajectory, with a growing membership and many new initiatives to educate and advocate for best practices in clinical cancer genomics.

Six years ago I received an email from Gordana Raca who was CGC President-Elect at the time. She was familiar with our work developing the CIViC knowledgebase and asked if I would consider becoming a member of the CGC, joining the Annual Meeting in Denver, and presenting to the CGC Board of Directors. At that first BOD meeting, I will admit that I was intimidated by the brilliance, knowledge, and experience of this group of professionals. But, I was also impressed and inspired to learn of their vision to become the authoritative organization for guidance on clinical cancer genomic testing. I wanted to be a part of that effort. When a call for volunteers went out, I put myself forward as a candidate for the BOD, and was lucky enough to be selected. With mentorship from Alan Lennon, Adrian Dubuc, Yassmine Akkari, and many others, I joined and later led the Communications Committee, and then was invited to serve as Program Chair and President-Elect. Helping to organize the 2022 Annual Meeting has been one of the highlights of my professional career. I have gained an amazing new network of friends, collaborators and fellow "cancer genome geeks". What an incredibly fortuitous email it was from Gordana.
In the last year, pandemic-related restrictions have begun to ease. As a result, we held our first hybrid CGC Annual Meeting with a large in-person contingent. In my opinion, hybrid meetings are here to stay, combining the benefits of personal interactions with the flexibility and inclusiveness of virtual. We saw record numbers of abstracts, speakers, industry supporters, and meeting participation from 17 countries across 5 continents. Our CGC Committees and Programs have been very active, hosting popular educational webinars, continuing collaborations with IARC/WHO, expanding the CCGA resource, establishing new early career events, and more. We have seen impressive growth in outreach through social media channels (LinkedIn, Twitter, Facebook, and YouTube). We also announced new efforts to expand participation globally through discounted membership and meeting registration fees for resource limited nations. I expect many more exciting developments in the year to come.

I want to take this opportunity to welcome Jane Houldsworth, Kilannin Krysiak, and Alaa Koleilat as new members of the Board of Directors and thank Fady Mikhail for taking on the critical role of Secretary. I look forward to working with you all. Congratulations and good luck to Rashmi Kanagal-Shamanna, our new President-Elect, who is taking on the challenge of the #CGCAnnual2023 meeting. I can't wait to see where she takes this flagship CGC program. We will miss Jennelle Hodge, Rebecca Smith, Alka Chaubey, and Yassmine Akkari who are all rotating out of their roles on the Board. Thank you for all your hard work. Finally, I want to thank Patty Miron for her incredible energy and dedication as outgoing President. I have big shoes to fill.

The CGC was developed by and for clinical cytogeneticists, molecular geneticists, and molecular pathologists. Supporting these professionals remains the core mission of the CGC. I am not a clinical geneticist or related professional. As a cancer researcher and bioinformatician who is passionate about translating genomic technologies to clinical application I hope that I will bring a new and valuable perspective. Nevertheless, I will depend on all of you, the CGC members, to guide me, and make sure we remain true to that core mission. As President, I hope that my background will be useful in supporting the further development of research-focused CGC collaborations and genome analysis resources. I am also committed to supporting all kinds of diversity and inclusiveness in the CGC. Such diversity can only help to advance our mission and address major challenges such as the adoption of new technologies, changing regulatory landscape, and the growing disparities in genomic testing.

I look forward to working with you and for you to tackle these challenges.
Sincerely,

Obi Griffith
President, Cancer Genomics Consortium (CGC)
Associate Professor of Medicine (Oncology)
Assistant Director, McDonnell Genome Institute
Washington University School of Medicine