Hotel & Transportation
The Cancer Genomics Consortium is delighted to return in-person at the 2022 Annual Meeting in St. Louis, Missouri!
St. Louis is alive with energy and excitement from the iconic Gateway Arch to miles of trails, parks and waterways ready to explore. With a host of world-class, family and budget-friendly attractions and a cultural scene second to none, you're sure to be entertained and surprised by all St. Louis has to offer. And while you're here, experience one of the hottest food cities in the nation, savor some of the best brews, and enjoy our secret sauce - the warmth and hospitality of St. Louisans.
CGC 2022 Covid Protocol

To ensure the safety of all attendees, in-person participants are required to be "fully vaccinated". It is strongly recommended that all attendees also be recently boosted if possible. It is also recommended that attendees self-test and confirm they are negative for COVID-19 before attending the meeting. Masks and physical distancing will be strongly encouraged at all times, consistent with local and CDC regulations and recommendations. Masks and rapid antigen tests will be made available. These requirements are subject to change following the current scientific guidance.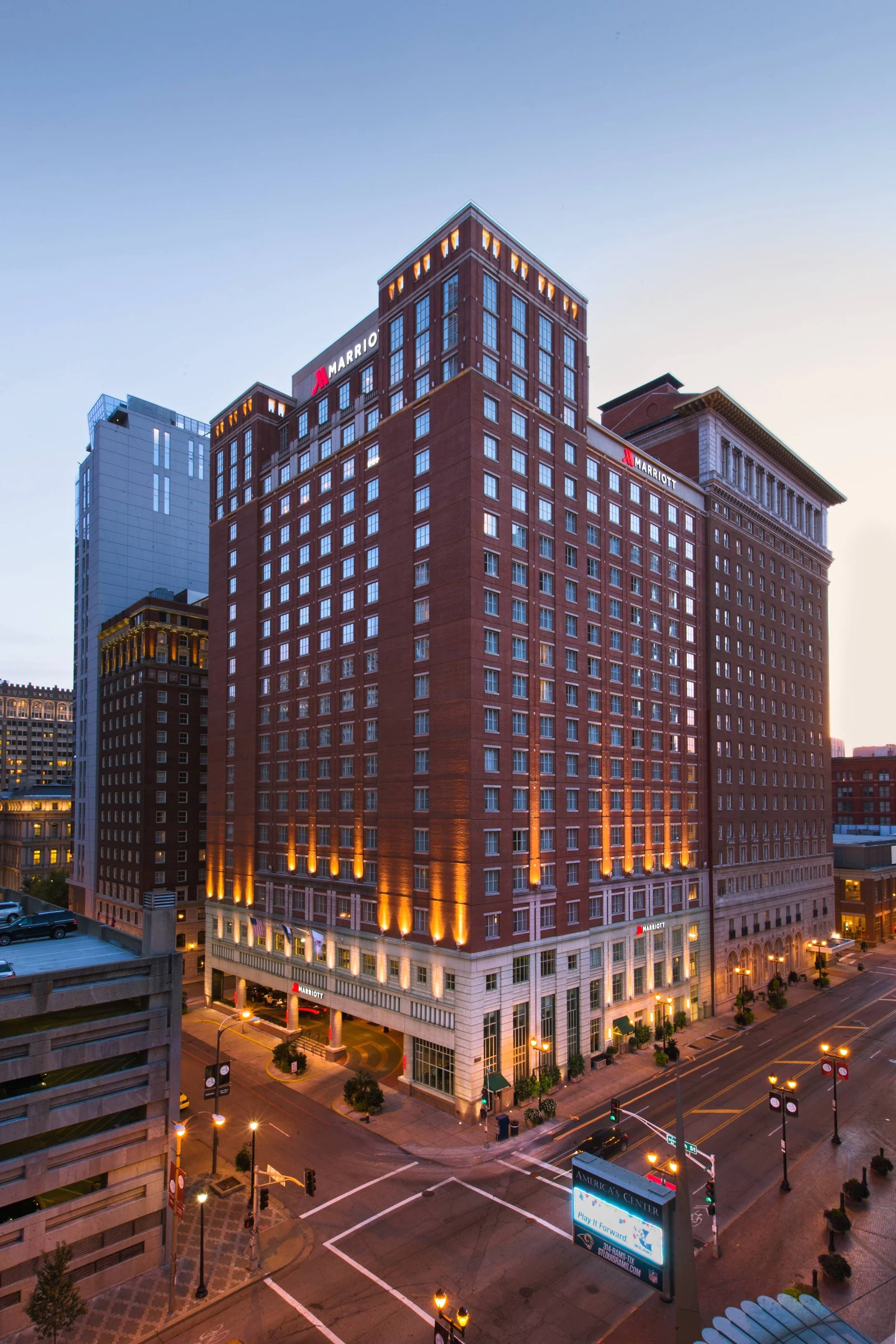 Marriott St. Louis Grand Hotel
The CGC has secured a limited number of sleeping rooms at a reduced rate for conference attendees. In order to receive this discounted conference rates, all bookings should be made no later than Wednesday, July 6, 2022.
The conference rate for a standard room is $169.00 / night plus taxes.
Please note that the CGC has only reserved a limited number of rooms. Please reserve your room early to receive the discounted rate.
Attendees may book 2022 hotel room reservations as follows:
Direct webpage URL: https://book.passkey.com/e/50240733

Guests may call the hotel directly at +1-314-621-9600 to book their stay. Please reference the Cancer Genomics Consortium Meeting when reserving your room to obtain the discounted rate.

Cancellations must be made 48 hours in advance of the day of arrival.
The Marriott St. Louis Grand Hotel is 8.4 miles from St. Louis Lambert International Airport (STL).

The hotel does NOT provide a shuttle.

Suggested Transportation:

GO BEST Express (toll-free 1-877-785-4682); fee: 21 USD (one way); on request.

Estimated taxi fare: 40 USD (one way)

Uber and Lyft

are also available in St. Louis.