2023 Pre-Meeting Workshops
Cancer Genomics Consortium Educational Workshops
Sunday, August 13, 2023
9:00 AM to 12:15 PM Central US Time
Bioinformatics Workshop: Exploring the Clinical Interpretation Resource Landscape
Sunday, August 13, 9:00 - 10:30 AM (CDT)
Moderator:
Alex Wagner, Nationwide Children's Hospital
Presenters:
Beth Pitel, Mayo Clinic
Brendan Reardon, Dana Farber Cancer Center
Moriel Singer-Berk, Broad Institute
Platforms: Molecular Oncology Almanac (MOA) and Genome Aggregation Database (genomAD)
Clinical interpretation of genomic variants in patients requires the appropriate use of relevant genomic evidence resources supporting the role of a variant in driving tumor oncogenicity and clinically actionable characteristics. This bioinformatics workshop will provide an overview of the clinical interpretation resource landscape, with follow-along demonstrations of two genomic evidence platforms: the Molecular Oncology Almanac (MOA) and the Genome Aggregation Database (gnomAD). This interactive workshop is intended for a general audience with varying expertise in bioinformatics and an interest in using these platforms to assist in variant interpretation. Participants are encouraged (but not required) to bring their own laptop computers to actively engage with these genomic evidence resources as demonstrated by the workshop presenters. Demonstrations will be led by platform experts, and questions are encouraged throughout the workshop.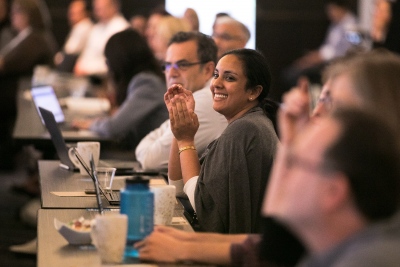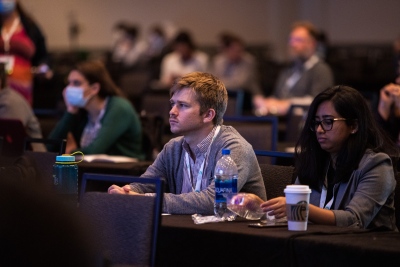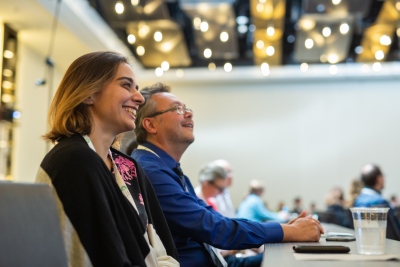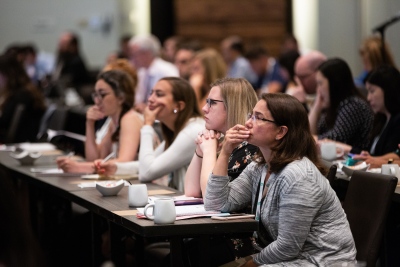 Case-Based Workshop: Assessment of Genomic Changes in Clinical Cases: Things to Think About and How We Approached Them
Sunday, August 13, 10:45 AM - 12: 15 PM (CDT)
Moderator:
Teresa Smolarek, Cincinnati Children's Hospital Medical Center
Presenters:
Lisa Brailey, Mt. Sinai School of Medicine
Celeste Eno, Cedars-Sinai
Jinbo Fan, University of Virginia
Elena Repnikova, University of Missouri-Columbia
Teresa Smolarek, Cincinnati Children's Hospital Medical Center
Assessment of genomic changes in patient samples, whether in the constitutional setting or in the setting of oncology cases, is not always straightforward. We will have five exciting presentations from different sample types and discuss genomic findings. Whether it's an individual case or a technology, there are important concepts to be aware of. In this interactive workshop, we will review the approach used in the assessment of genomic changes identified, utilize available databases to assess pathogenicity as well as discuss benefits and limitations of commonly used testing methodologies. Approaches to cases may differ between laboratories, and we hope to showcase what some of those differences may be in the assessment of these cases and in the follow-up of some of these cases. These varied approaches may help you tackle your next challenging case.
Workshop Objectives:
Utilize current professional guidelines and selected resources to assess genomic changes in patient samples (peripheral blood, prenatal, hematologic malignancy, and solid tumor)

Utilize available databases to assess pathogenicity of the provided genomic changes

Understand the limitations of commonly used testing methods and identify appropriate follow-up tests that may be indicated.

Perform tasks to explore the

Molecular Oncology Almanac (MOA) and Genome Aggregation Database (genomAD) as clinical interpretation resources
Workshop participation incurs an additional registration fee of $50.00, which includes attendance at both sessions.