Coffee Breaks with CGC Mentors
CGC Early Career Initiative Committee
Coffee Break with CGC Mentors
Are you a trainee or early career (1-5 years after training) CGC member?
Would you like to broaden your perspective by making professional contacts at different institutions?
Do you have questions relevant to your training or career development?
Would it be helpful to meet with an expert member in your field to answer these questions and more?
Then we invite you to join us for the CGC Early Career Initiative Committee's 2023 Coffee Break with CGC Mentors.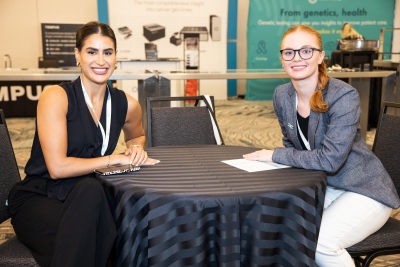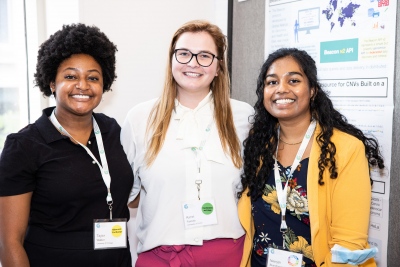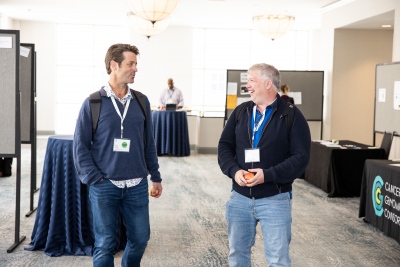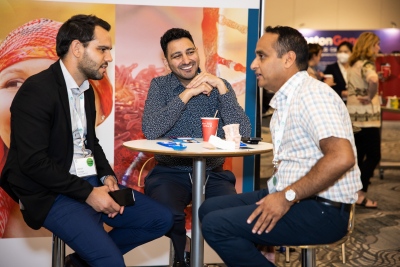 These hour-long, small group mentoring sessions will be led by a CGC mentor and include up to six trainee/early career CGC members.
Placement is on a first-come, first-served basis and are limited to promote small-group interaction.
These mentoring sessions are only available for CGC members. If you aren't a CGC member, and want to participate, you can

become a member today

!
Alka Chaubey, PhD, FACMG
Monday, May 1, 9:00 - 10:00 PDT / 12:00 - 1:00 EDT
Alka Chaubey, PhD, FACMG
Bionano Genomics
Monday, May 1, 2023
9:00-10:00AM PDT/12:00-1:00PM EDT
Alka Chaubey is double board-certified in clinical cytogenetics/genomics and clinical molecular genetics/genomics by the American Board of Medical Genetics and Genomics (ABMGG). Previously, she was the Head of Cytogenomics at PerkinElmer Genomics, where Dr. Chaubey led the successful development and launch of several innovative products including the CNGnome test (low-pass whole genome sequencing), and a new FSHD assay utilizing Saphyr. She has also played an integral role on Vanadis team at PerkinElmer in their efforts to bring a new PCR-free NIPT technology to the market. Prior to PerkinElmer Genomics, Dr. Chaubey was the Director of the Cytogenomics Laboratory at the Greenwood Genetic Center, SC, USA. She also holds an academic appointment as the Scientific Director of the Georgia Esoteric and Molecular Laboratory, Scientific Director of the Cytogenetics Laboratory of the Augusta University Medical Center and Adjunct Assistant professor of Pathology of the medical College of Georgia at Augusta University.
Potential Discussion Topics:
Transitioning from academia to industry

Academia-industry collaborations

Guidance on fellowship and certifications
Honey Reddi, PhD, FACMG
Thursday, May 11, 10:30 - 11:30 PDT / 1:30 - 2:30 EDT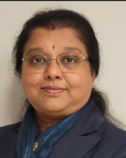 Honey Reddi, PhD, FACMG
Medical College of Wisconsin
Thursday, May 11, 2023
10:30-11:30AM PDT/1:30-2:30PM EDT
Dr. Reddi is a Professor and Chief for the Division of Precision Medicine and Cytogenetics and Director of the Precision Medicine Laboratory in the Department of Pathology at the Medical College of Wisconsin (MCW). Dr. Reddi has a doctoral degree in biotechnology and trained in Clinical Molecular Genetics at the Mayo Clinic in Rochester, Minnesota, where she also led a translational research program focused on thyroid cancer. In 2018 Dr. Reddi received the prestigious Women of Innovation Award in the Category of Large Business Innovation and Leadership from the Connecticut Technology Council, which recognizes extraordinary creativity and leadership in bioscience and technology. Her research interests include cancer biology, viro-therapeutics and the genetics of somatic and inherited disorders. Dr. Reddi is passionate about impacting patient-care through innovation and translation and mentoring the next generation of laboratory geneticists.

Potential Discussion Topics:
Work-life integration

Mentor-mentee relationships

Transitioning across industry and academia
Patricia M. Miron, PhD, FACMG
Wednesday, May 17, 10:00 - 11:00 PDT / 1:00 - 2:00 EDT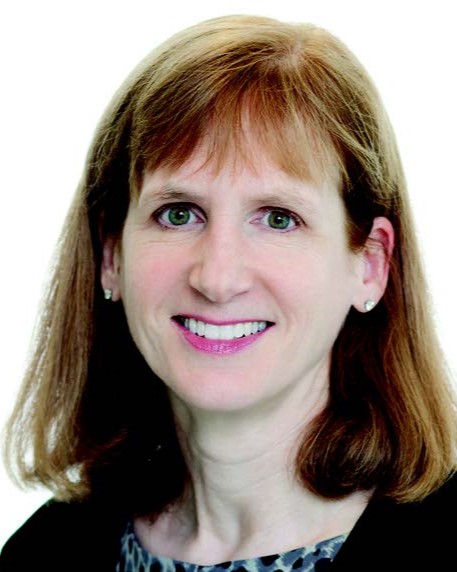 Patricia M. Miron, PhD, FACMG
UMass Medical School
Wednesday, May 17, 2023
10:00-11:00AM PDT/12:00-1:00PM EDT
Patricia Minehart Miron, PhD, FACMG is Professor of Pathology at UMass Medical School and Director of Cytogenetics/Genomics at the Quest Diagnostics/UMassMemorial Joint Venture Laboratories. She has been on the Board of Directors for the Cancer Genomics Consortium since 2017, serving as Treasurer from 2018-2020, Program Committee Chair from 2020-2021, President from 2021-2022 and current Past-President. Dr. Miron has a strong interest in education, and is actively involved in teaching medical students, residents and fellows. She has served as Course Director for the UMass Medical School Human Genetics Course, Associate Director of the Pathology Residency Training Program and is a recipient of the Guido Majno Teaching Award for Outstanding Performance as Educator in Pathology. In addition to her involvement in the CGC, Dr. Miron is certified in Clinical Molecular Genetics and in Clinical Cytogenetics by the American Board of Medical Genetics and Genomics, and has published more than 40 articles and book chapters.

Potential Discussion Topics:
Cancer Cytogenetics

Microarray

Teaching

Academic/commerical lab joint ventures
Linda Baughn, PhD, FACMG
Friday, May 19, 10:30 - 11:30 PDT / 1:30 - 2:30 EDT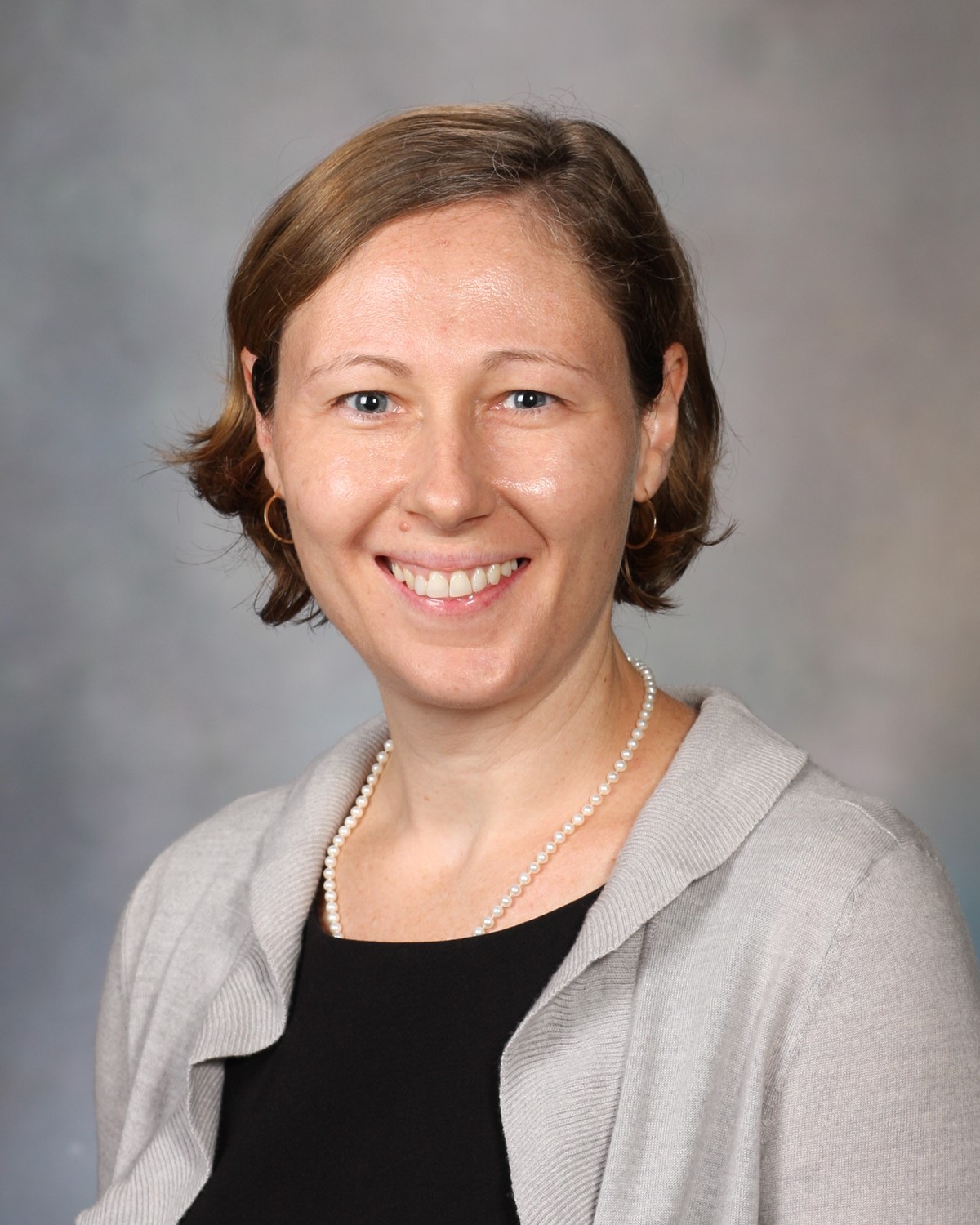 Linda Baughn, PhD, FACMG
Mayo Clinic
Friday, May 19, 2023
10:30-11:30AM PDT/1:30-2:30PM EDT
Linda Baughn, PhD is a board certified cytogeneticist and molecular geneticist and is a co-director of the Mayo Clinic clinical genomics laboratory. In addition to her clinical activities, Dr. Baughn has a focused interest in understanding the genetics of multiple myeloma and has been engaged in multiple myeloma translational research since 2004. One specific goal of Dr. Baughn's research is to increase the diversity of multiple myeloma genomic datasets.

Potential Discussion Topics:
Heme malignancies

Research/clinical split

Work-life balance
Jane Houldsworth, PhD
Monday, May 22, 11:00 - 12:00 PDT / 2:00 - 3:00 EDT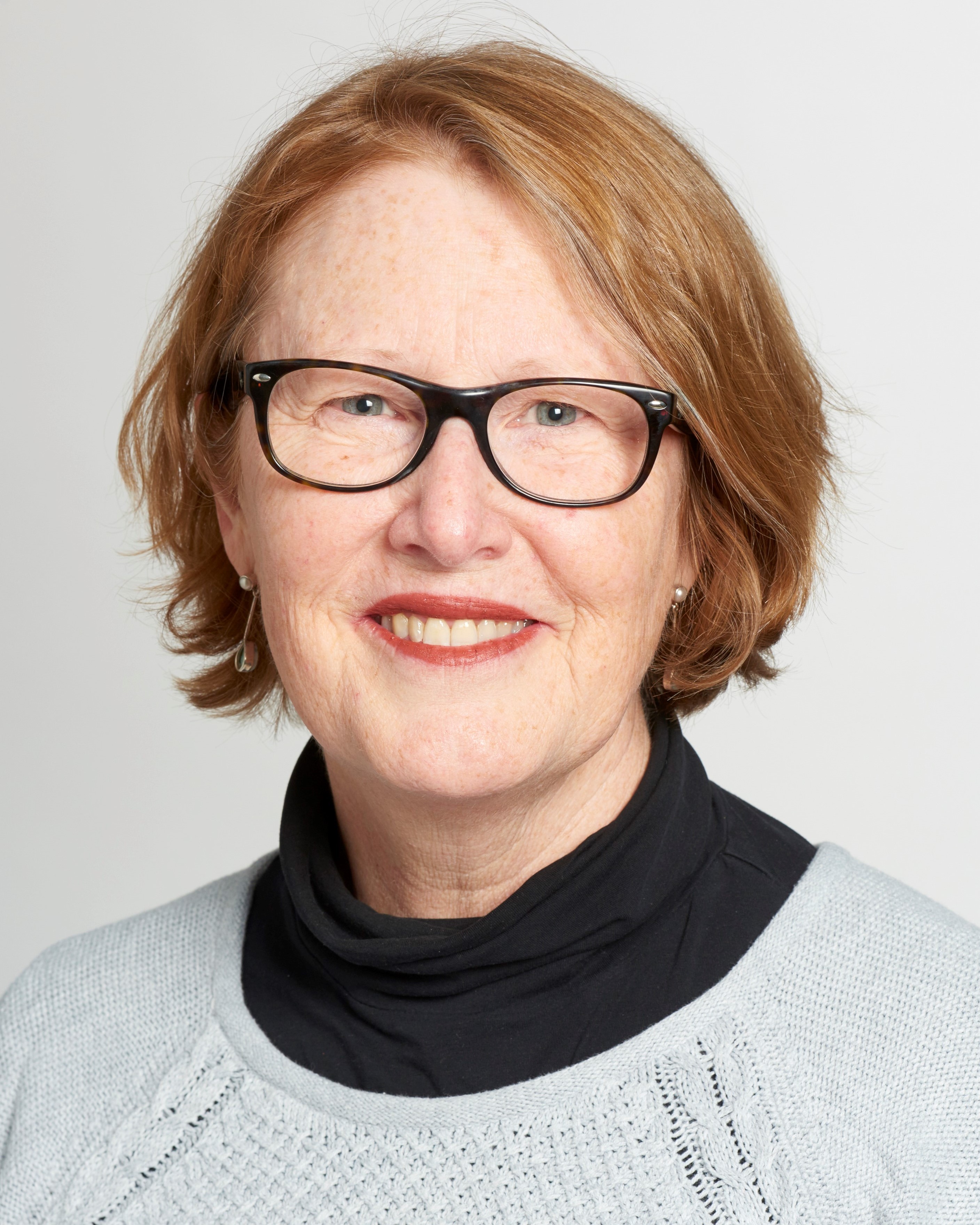 Jane Houldsworth, PhD
Icahn School of Medicine at Mount Sinai
Monday, May 22, 2023
11:00AM-12:00PM PDT/2:00-3:00PM EDT
Dr. Jane Houldsworth, PhD has had a long standing interest in identifying genomic alterations in human cancer specimens, to understand their role in development of the cancer, establish biological and clinical relevance and further develop for use as biomarkers in clinical diagnostics for the routine care of cancer patients. After fellowship at Caltech, Dr. Houldsworth pursued research at Memorial Sloan-Kettering Cancer Center for 20 years reaching Associate Attending Geneticist and Associate Laboratory Member. Dr. Houldsworth then joined a small diagnostics company (Cancer Genetics, Inc.) where she lead the scientific R&D efforts to bring novel genomic findings to the clinic for both solid and hematologic neoplasms across a variety of molecular technologies, some with NIH-funded SBIR grants, and that laid the foundation for the successful IPO by the company and intellectual property awards. This experience together with lead involvement in the growth of pharma business of integrative pathology services at the company, Dr. Houldsworth re-entered academia at the Icahn School of Medicine at Mount Sinai (ISMMS) in the Pathology, Molecular and Cell Based Medicine Department, where she directs the Molecular Oncology Pathology Clinical Laboratory, integrates testing across clinical laboratory disciplines within the Molecular Pathology Division as Vice-Chair, and works directly with clinicians and interventionalists to improve and offer clinical testing capabilities for cancer patients. Other current activities of Professor Houldsworth include Associate Director of the Molecular Genetics Pathology Fellowship Program at ISMMS, reviewer and chairman on NIH study sections, and elected member of the Board of Directors of the Cancer Genomics Consortium.

Potential Discussion Topics:
Commercial-academic career transitions

Somatic oncology molecular genomics


Approaches for requesting promotion/salary increase.
Obi Griffith, PhD
Thursday, May 25, 9:00 - 10:00 PDT / 12:00 - 1:00 EDT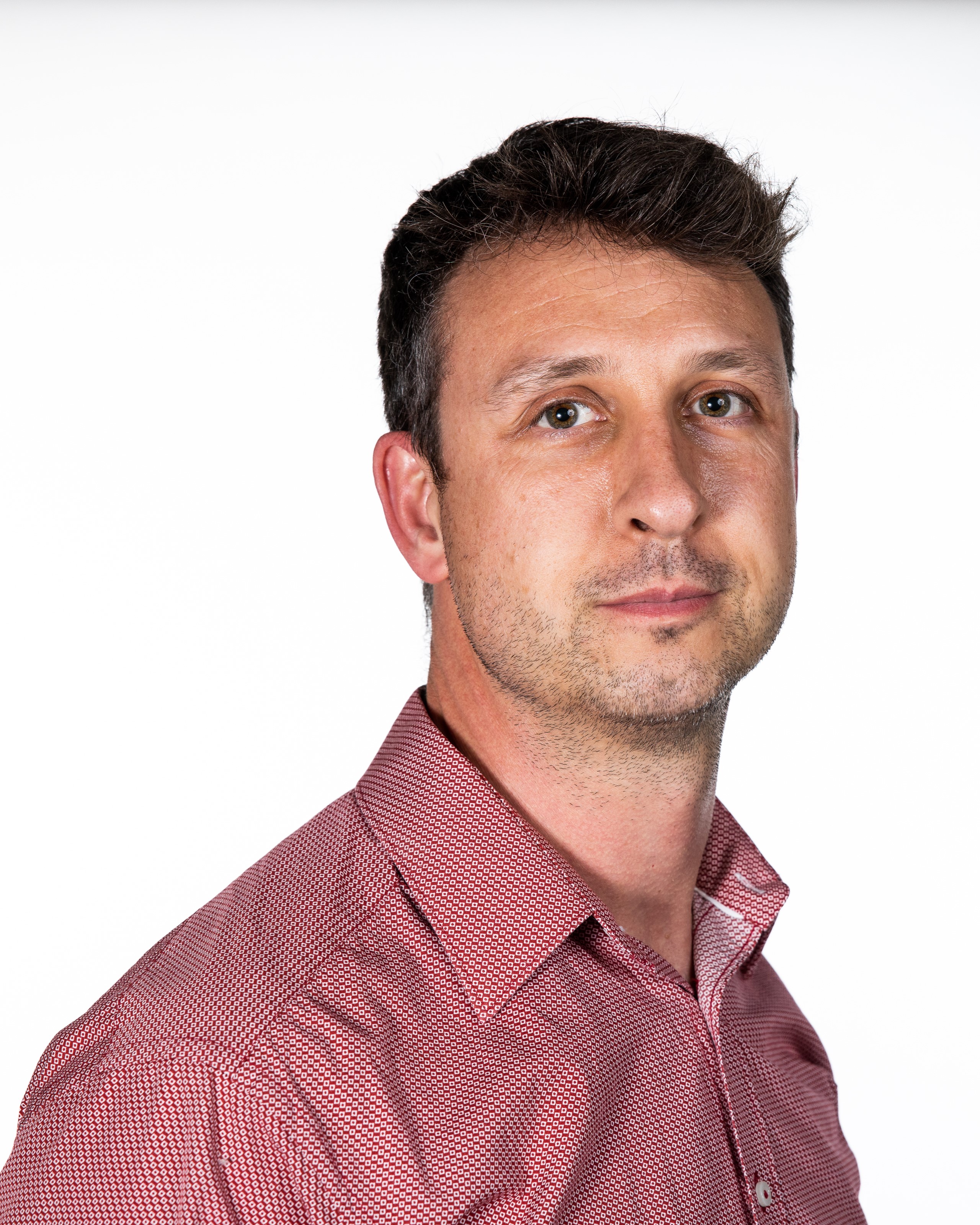 Obi Griffith, PhD
Washington University School of Medicine in St. Louis
Thursday, May 25, 2023
9:00-10:00AM PDT/12:00-1:00PM EDT
Dr. Griffith is Associate Professor of Medicine (Oncology) and Genetics and Assistant Director of the McDonnell Genome Institute at Washington University. Dr. Griffith's research is focused on the development of personalized medicine strategies for cancer. He develops bioinformatics tools and methods for the analysis of high throughput sequence data and identification of biomarkers for diagnostic, prognostic and drug response prediction. Dr Griffith is on the board of directors and current president of the Cancer Genomics Committee, Steering Committee for the Global Alliance for Genomic Health, and co-chair of the Variant Interpretation for Cancer Consortium. He has published over 100 studies, received numerous research awards and honors and held several large grants from the NIH including a K22 Transition Career Development Award, U01/U24 for Development of Informatics Technologies for Cancer Research, and others. He has mentored more than 50 bioinformatics trainees and taught hundreds more as an instructor for Cold Spring Harbor Laboratories and the Canadian Bioinformatics Workshops.

Potential Discussion Topics:
Bioinformatics

Cancer Genomics

AI/Machine learning

Variant Interpretation


Tenure-track Investigator career path.
Teresa Smolarek, PhD, FACMG
Thursday, June 1, 9:30 - 10:30 PDT / 12:30 - 1:30 EDT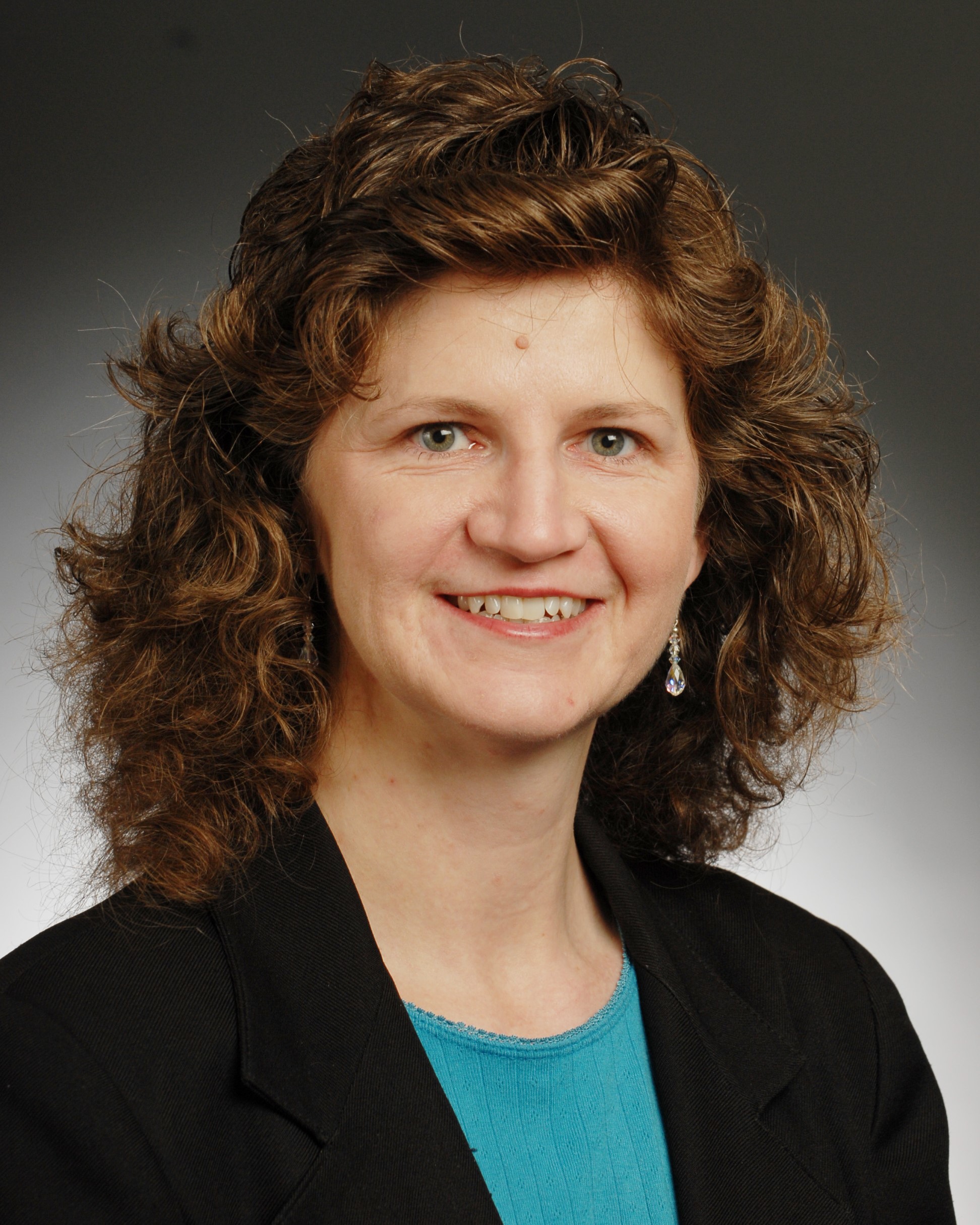 Teresa Smolarek, PhD, FACMG
Cincinnati Children's Hospital
Thursday, June 1, 2023
9:30-10:30AM PDT/12:30-1:30PM EDT
Dr. Smolarek currently works as a Full Professor at Cincinnati Children's Hospital Medical Center in the Division of Human Genetics. Predominantly, her work focuses on the applications of Cytogenomics testing methodologies (standard chromosome analysis, fluorescence in situ hybridization (FISH) analysis and DNA SNP microarrays) to assess copy number changes in the genome or genomic changes in general. Additional tools include chromosome breakage studies, and the implementation of methylation arrays to assess medulloblastoma subgrouping and copy number changes from the methylation array. A newer technology that she is involved with is Bionano, which allows for the identification of additional structural changes in the genome. These tools are used to identify the cause or causes of an individual's constitutional or acquired genomic disorder.

Potential Discussion Topics:
Constitutional and Cancer Cytogenetics

What you might need for

promotion

What do training programs look for in potential fellowship applicants

Transitioning from fellow to Director