CGC Workshops
The Cancer Genomics Consortium educational workshops are on Sunday, August 1, from 3:00 pm to 6:00 pm (EDT).
Resources for Somatic Variant Interpretation: Focus on Copy Number Abnormalities and Gene Fusions
August 1, 3:00 - 4:30 PM (EDT)
This workshop will give an overview of approaches for detection of copy number abnormalities and abnormal fusions in tumor samples from NGS data. cBioPortal, OncoKB and CIViC will be showcased as examples of data portals and knowledgebases that can support interpretation of DNA sequence variants, copy number variants and rearrangements in clinical laboratories. A systematic approach to evaluate abnormal gene fusions and determine their oncogenic potential and clinical significance will be discussed. Presenters will provide instruction and tips on the use of selected resources to classify variants from sequence and array data and how to retrieve information for the interpretation of CNVs, SVs, and gene fusions in cancer.
Presenters:
Debyani Chakravarty, Memorial Sloan Kettering Cancer Center
Jianjiong Gao, Memorial Sloan Kettering Cancer Center
Jason Saliba, Washington University in St. Louis
Ahmet Zehir, Memorial Sloan Kettering Cancer Center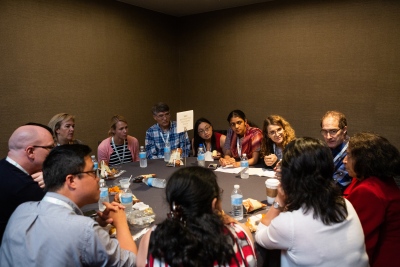 Key Concepts in Cancer Diagnostics: Case-based discussions
August 1, 4:40 - 6:10 PM (EDT)
Real-life cases will illustrate topics in cancer diagnostics including laboratory-developed workflow for cancer microarrays, use of CGC cancer gene lists in the interpretation of sequence variants and copy number abnormalities, application of interpretation standards and tier classification in rare tumor types, ISCN 2020 updates, and elucidation of chromothripsis in glioblastoma.
Presenters:
Jean McGowan-Jordan, CHEO Genetics Diagnostic Laboratory/University of Ottawa
Beth Pitel, Mayo Clinic
Teresa Smolarek, Cincinnati Children's Hospital Medical Center
Gordana Raca, Children's Hospital Los Angeles
Svetlana Yatsenko, University of Pittsburgh Medical Center
Ravindra Kohle, Augusta University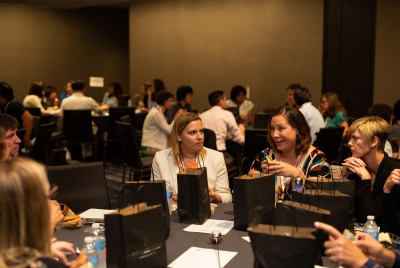 Workshop participation incurs an additional registration fee of $50.00, which includes attendance at both sessions.